570,000 MEALS & 22 NEW FOOD GARDENS FOR WORLD FOOD DAY 2022!
570,000 MEALS & 22 NEW FOOD GARDENS FOR WORLD FOOD DAY 2022!
---
#000000
In the spirit of true partnership and collaboration, we were able to work together to impact thousands of lives through our World Food Day 2022 campaign.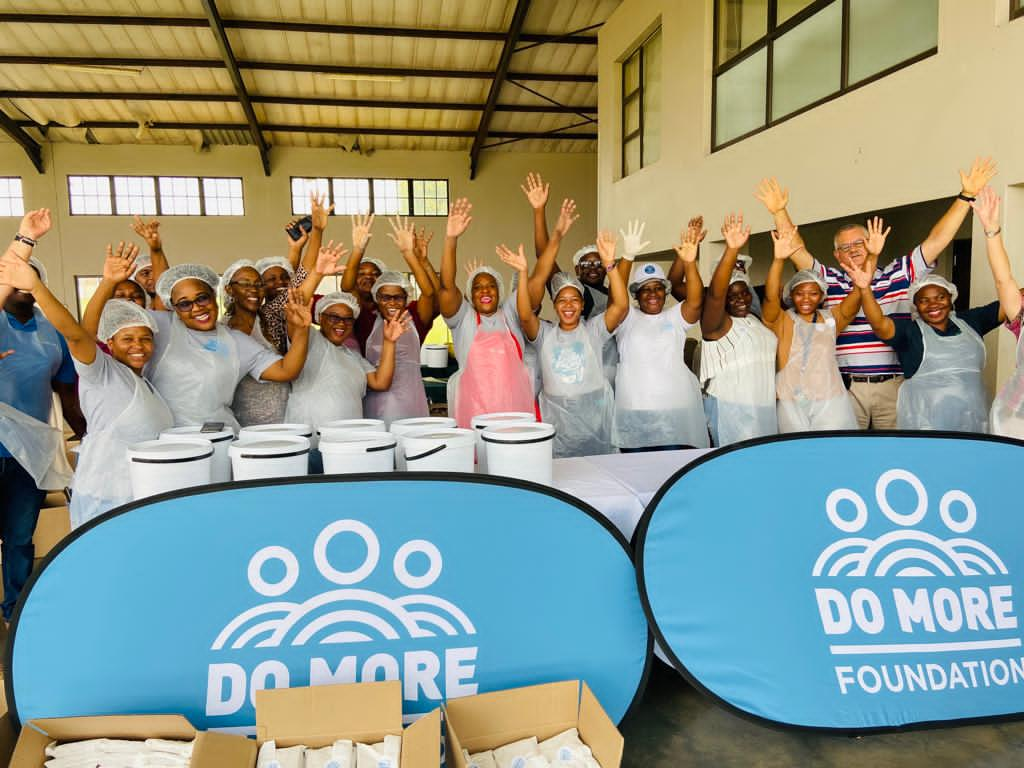 Our World Food Day annual campaign for 2022 aimed to shine a spotlight on the power of collective action when it comes to improving nutrition for young children.
Through collaborative partnerships and efforts across South Africa we provided over 570,000 bowls of Rainbow chicken soup to disadvantaged people across 8 provinces. These delicious meals brought smiles to over half a million faces with generous contributions from Crown National donating 12 tons of Chef's Choice Soup powder and RCL Foods' brands donating 1,250 loaves of Sunbake bread, 100kg's of Rama margarine and 18 tons of Rainbow chicken. In addition, there was 800kg's of fresh vegetables added to the mix for a tasty well-balanced meal.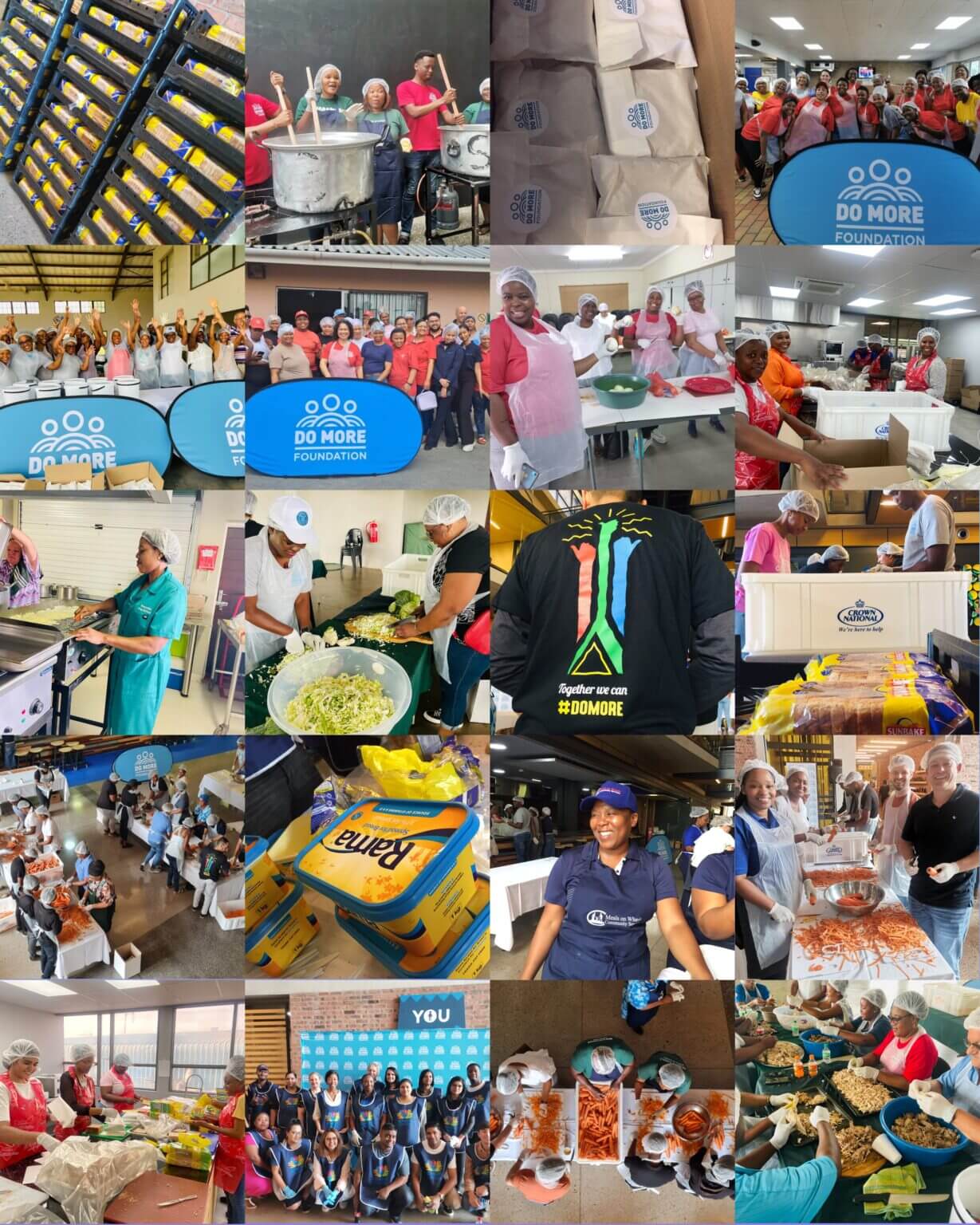 Over 4,000 hands were put to work to make this possible at 71 sites nationally. A huge thank you to the 2,000 volunteers from Meals on Wheels, RCL Foods, CHEP, Buckman, conversation lab, Pepkor Speciality, Crown National, Pep Stores, and Rainbow!
Our DoMore Heroes also had great success during "phase 2" of our World Food Day campaign. Thanks to the hard work and dedication of these "Heroes" (RCL Foods' and Rainbow employee volunteers and FNB volunteers), 22 Early Childhood Development (ECD) centres across 8 provinces now have:
Access to their very own on-site garden to add fresh produce towards more nutrition for young children attending their centres
Height charts to encourage growth monitoring at the centre
A range of cognitive development early learning resources through the Repurpose for Purpose programme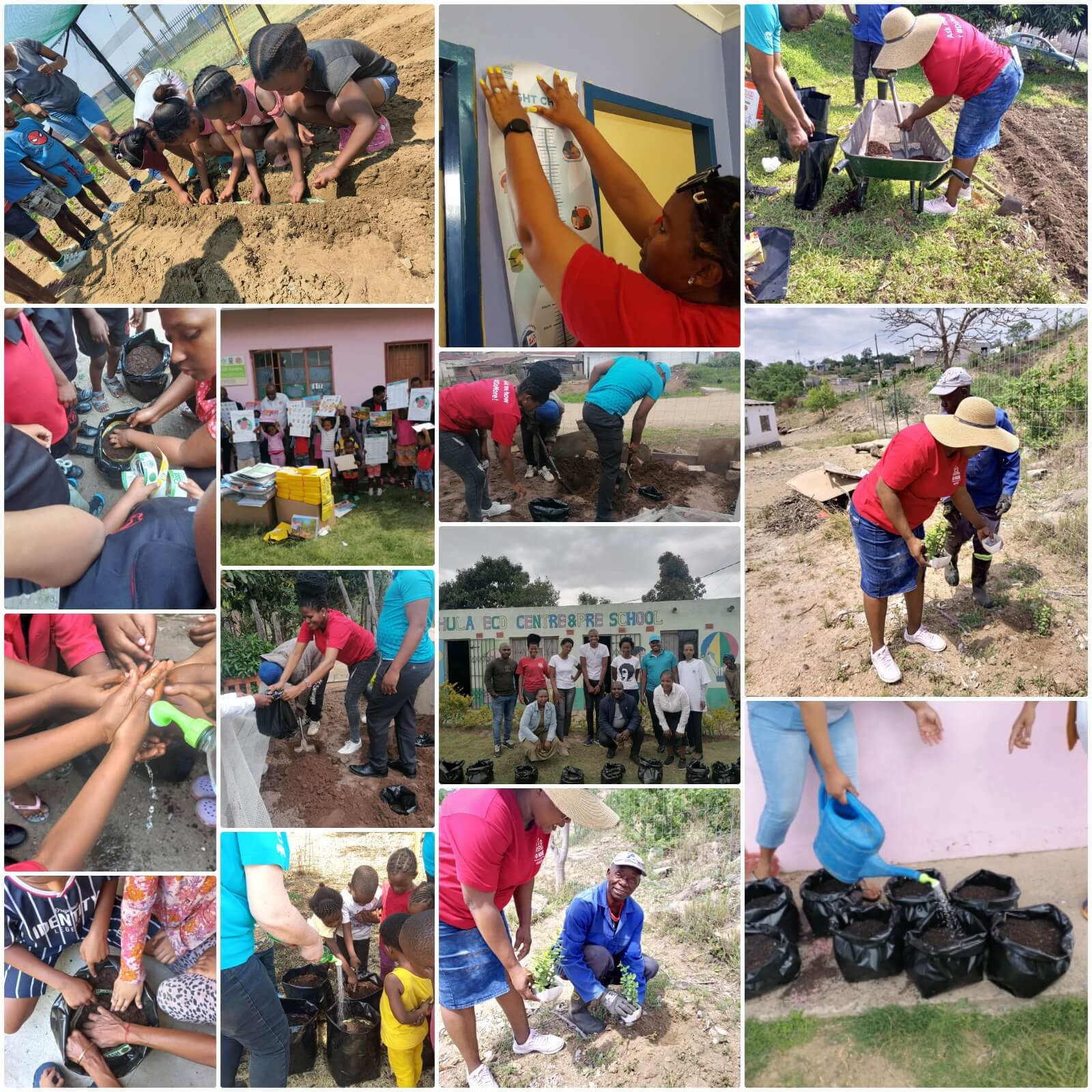 In addition, ECD principals and practitioners who run the ECD centre benefitted from a nutrition training workshop and were provided with related resources and posters to support their work in improving the nutritional status of young children.
Whilst this was a highly successful campaign, our work around child nutrition does not stop here. The latest General Household Survey (GHS) data shows that at least 2.5 million children experience hunger and live below the food poverty line in SA. In addition, child mortality audits show that almost a third of children who die are severely malnourished. However, there is hope, The Global Nutrition Report of 2014 estimated a return of R16 for every R1 invested in nutrition interventions for all age groups (SA Child Gauge, 2020: 26). By giving young children the nutrition they need, the DO MORE FOUNDATION are working with multiple stakeholders to invest in children's futures!
"We are partnering with Resource and Training Organisation's across the country to distribute and connect DO MORE porridge to vulnerable young children. This porridge has been formulated using the expertise of public health and nutrition consultants to ensure the product meets the nutritional needs of South African young children with increased protein, less sugar and over 12 different vitamins and minerals. Through relationship and collaborative efforts, we are able to increase the number of children receiving nutrition support whilst they attend their local ECD programme in the community (including ECD centres and playgroups)" – Jessica Ronaasen (National programmes lead at the DO MORE FOUNDATION.
A special thank you to the amazing partners who made our World Food Day 2022 campaign a success!
Brandline
Just Tagz
Shave Gibson
Crown Spices
Rama
Rainbow
Sunbake
Meals on Wheels
USE IT eThekwini
Lulamaphiko
Early Care Foundation
ACFS
APD Breede Valley
Niya Consulting
Riverview Primary School
FNB ECD
RCL FOODS
Vector Logistics
Siqalo
PEP Stores
Pep Specialty
CHEP
BUCKMAN
CONVERSATION LAB
If you would like to find out more about our ongoing nutrition interventions and see how you can get involved, contact the DO MORE FOUNDATION at support@domore.org.za