BaBonise Play Challenge Terms and Conditions
BaBonise Play Challenge Terms and Conditions
---
#000000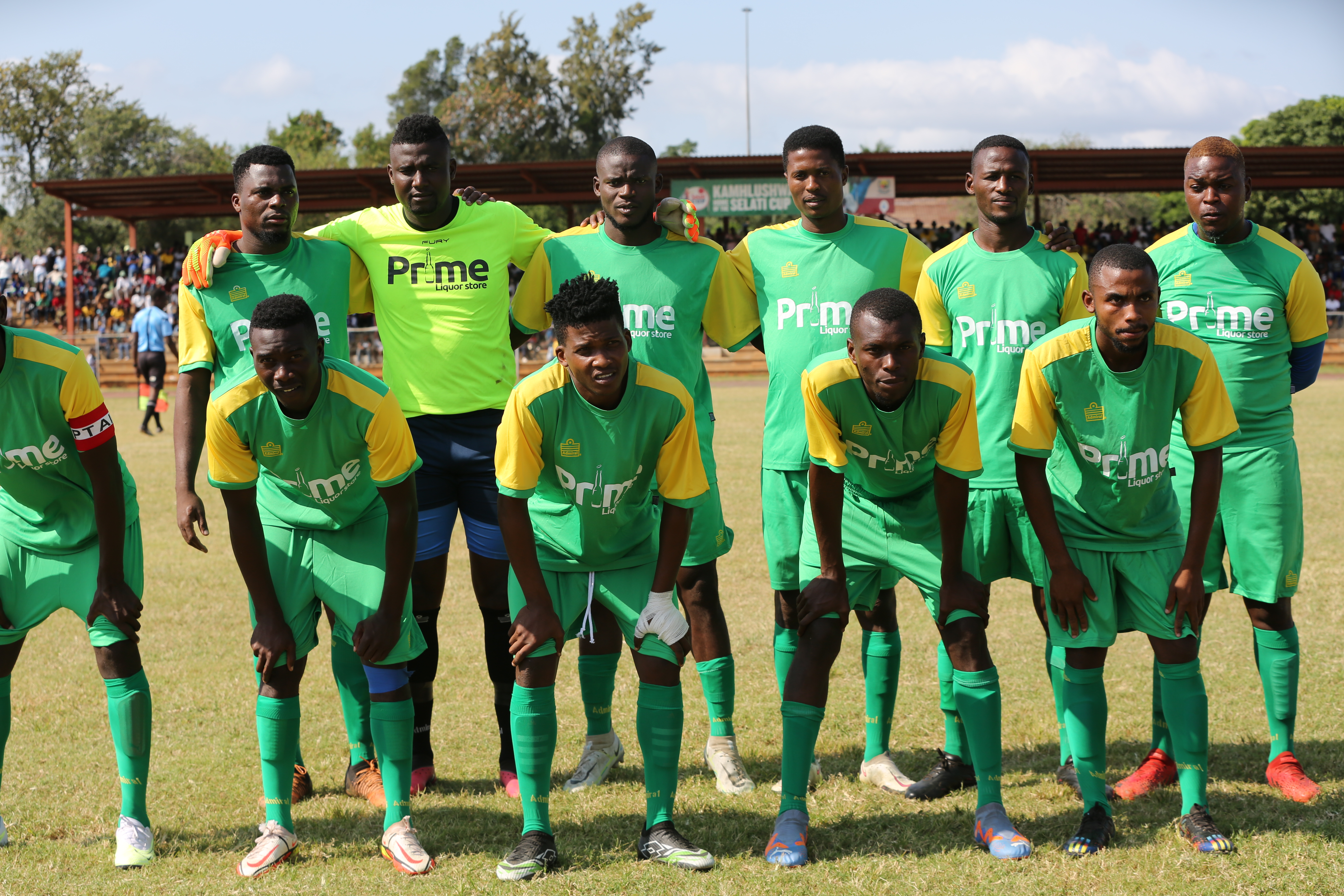 #000000
BABONISE PLAY CHALLENGE - COMPETITION MECHANICS:
Follow and like the DO MORE FOUNDATION on Facebook.
Take a short 30 second video of yourself, showing off your best playful skills with the mini soccer ball that you have been gifted.
Upload and post your video on Facebook, and tag The Do More Foundation (@DoMoreFoundation) and Tekkie Town (@TekkieTown) on Facebook using the hashtag #BaBonise2023 #SelatiCup
Tag 3 of your friends and get them to share your video
The top 3 videos with the most likes will be announced on Facebook on 29 May 2023
You may enter as many times as you like, to increase your odds of winning
Terms & Conditions Apply.
DO MORE FOUNDATION BaBonise PLAY CHALLENGE 2023 (THE "COMPETITION"). TERMS AND CONDITIONS The promoter is The DO MORE FOUNDATION Trust. Any persons entering or participating in this Competition ("Participant") accept and agree that by entering this Competition they have had an opportunity to read and consider these Terms and Conditions and that they are bound by these Terms and Conditions. What is the Prize Prizes are as follows: 3 Checkers Shopping Vouchers 1 x R3000 shopping voucher for 1st place; 1x R2000 shopping voucher for 2nd place; 1 x R1000 shopping voucher for 3rd Place The prizes are not transferable and may not be exchanged for cash. Who can participate This Competition is open to registered Selati Cup tournament players over the age of 18 How to Participate
Take a short 30 second video of yourself, showing off your best playful skills with the mini soccer ball that you have been gifted.
Upload and post your video on Facebook, and tag @DoMoreFoundation and @TekkieTown using the hashtag #BaBonise2023 #SelatiCup
Tag 3 of your friends and get them to share your video
The top 3 videos with the most likes will be announced on Facebook on the 29th of May 2023
You may enter as many times as you like, to increase your odds of winning
In the event that entry into this Competition is contingent on the Participant entering any website or social media page or application, the Participant hereby acknowledges that any and all costs associated with the required internet connection will not constitute a cost of entering into this Competition and shall be borne solely by the Participant. Personal Information By entering this Competition the Participant consents to the collection, processing and further processing of his/her personal information (including personal information contained in electronic communications) by the Promoter for the purposes of conducting this Competition and facilitating the participant's participation in the Competition. By posting any content, images, or comments on any of the Promoter's public and/or social media platform, a Participant consents to and gives the Promoter a non-exclusive, world-wide, royalty free licence to reproduce, modify, adapt and publish such content, images or comments for the purposes of promoting the Promoter's products and/or services. Indemnity By entering the Competition, the Participant unconditionally and irrevocably indemnifies and holds harmless the Promoter, as well as its holding company, its subsidiaries and any subsidiaries of its holding company, and their successors and assigns, directors, employees, agents or consultants against all and any losses, claims, proceeding, actions, damages, (direct, consequential or otherwise) liability, demands, expenses, legal costs (on an attorney and own client basis) howsoever arising out of, based upon, or in connection with (directly or indirectly) the Participant's participation in the Competition and the Prize/s. Duration This Competition runs from 22 April 2023 until 28 May 2023. Any entries received after the closing date will not be considered. The Promoter reserves the right to reasonably extend, shorten, suspend the time period of the Competition or terminate the Competition for technical, commercial, and/or operational reasons, or for reasons beyond its control. The Competition, Prize and Terms and Conditions may be reasonably amended by the Promoter, at any time during the Competition. In such event, all Participants waive any rights that they may have/purport to have in terms of this Competition, and acknowledge that they shall have no recourse against the Promoter whatsoever. Results The top 3 entries will be determined by the most amount of "likes" received by the submitted videos. The committee's decision will be final and binding and no correspondence will be entered into. The Participant selected as the recipient of the Prize will be notified via Facebook/telephone within seven days of the date on which the Winner is determined. In the event that the Winner cannot be successfully contacted, or fails to respond to the Promoter within this time, the Promoter reserves the right to select another Participant in substitution. In an event that any finalist cannot be successfully contacted, or fails to respond to the Promoter, within a period of seven days from the date of the vote, following all reasonable attempts to do so using the contact details provided by the Participant, the Promoter reserves the right to select another name in substitution. The names of the prize winners will also be published on the Promoters Instagram and Facebook pages. The DO MORE FOUNDATION is responsible for arranging collection or delivery of the prize directly to the 3 winners The Promotor may require the winner/s to sign an acknowledgment of receipt of the Prize, and indemnity Should the winner/s refuse to comply with this rule for any reason then the winner shall be deemed to have rejected the Prize, and it shall revert back to the Promoter Disputes Should any dispute arise in relation to these Terms and Conditions, the Promoter's decision be final and no correspondence shall be entered into. Any Competition related queries may be directed to the DO MORE FOUNDATION's Facebook and Instagram pages from Monday to Friday, 7:30am to 3:30pm. For more information or a copy of these Terms and Conditions, please email support@domore.org.za