'Everyone Gets to PLAY' - A Collective Impact Model to help the next generation thrive.
'Everyone Gets to PLAY' - A Collective Impact Model to help the next generation thrive.
---
#000000
The DO MORE FOUNDATION (DMF), founded by RCL FOODS, is leading an innovative collective impact approach to tackling a range of South Africa's toughest challenges in some of its poorest areas, placing the needs of our youngest citizens firmly at its centre.
"If you want to go fast, go alone. If you want to go far, go together." There have been many variations of this African proverb, all extending an invitation to work in collaboration than in isolation for the greatest impact. "When we see the whole of society being stronger than its individual parts, one can tap into the mindset that more is possible when we work together," states Dr Jessica Ronaasen, National Programmes Lead at DMF. Through the "Everyone Gets to PLAY (EGTP)" model, DMF has begun its journey to embrace this principle as it seeks to create better tomorrows for the young children of South Africa through collective impact.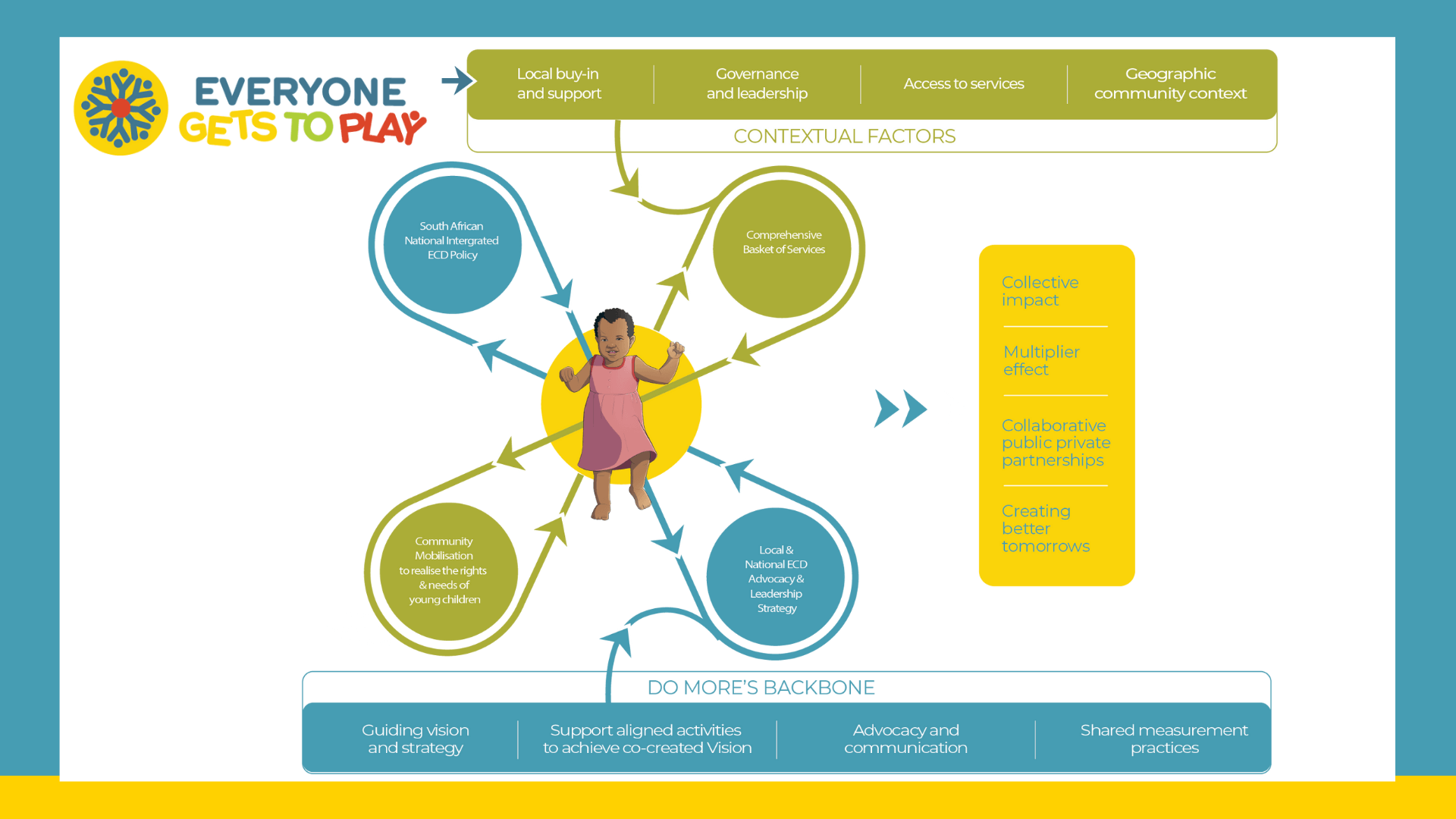 The EGTP model was officially launched this year on 25 January. Speaking at the launch were some of DMF's key partners from the public, private, and non-profit sector including RCL FOODS CEO Paul Cruickshank, Care for Education CEO Brent Hutcheson, and UNICEF SA Education Manager for Early Childhood Development (ECD) André Viviers. Other key stakeholders present included representatives from Investec, CHEP, DGMT and many others. "Improving the lives of young children in South Africa is an audacious and brave solution. It requires collaboration and resources. 'Everyone Gets to PLAY' is an innovative approach which brings all parties to the table; from government, to business, to civil society, and the non-profit sector and, invites them to co-create a vision for young children while mobilising resources for maximum impact," states Dr Ronaasen.
Watch the full webinar launch below
#000000
EGTP uses the National Integrated Early Childhood Development Policy (NIECDP) as a guiding document to formulate a basket of services mentioned in the policy as necessary for the wellbeing, growth, and health of young children. This collaborative basket of services include programmes and partnerships supporting early learning through play, parent and caregiver support, maternal and child health, food security, child safety and protection, capacity building and leadership development for ECD Centres, Infrastructure, and services, as well as enterprise development. Speaking about this model at the launch, Community Programmes Lead at DMF, Jabu Mthembu-Dlamini, said: "The anchor of the work that we do in communities is based on the National Integrated ECD Policy because the DO MORE FOUNDATION seeks to support government in achieving the objectives of children in our country."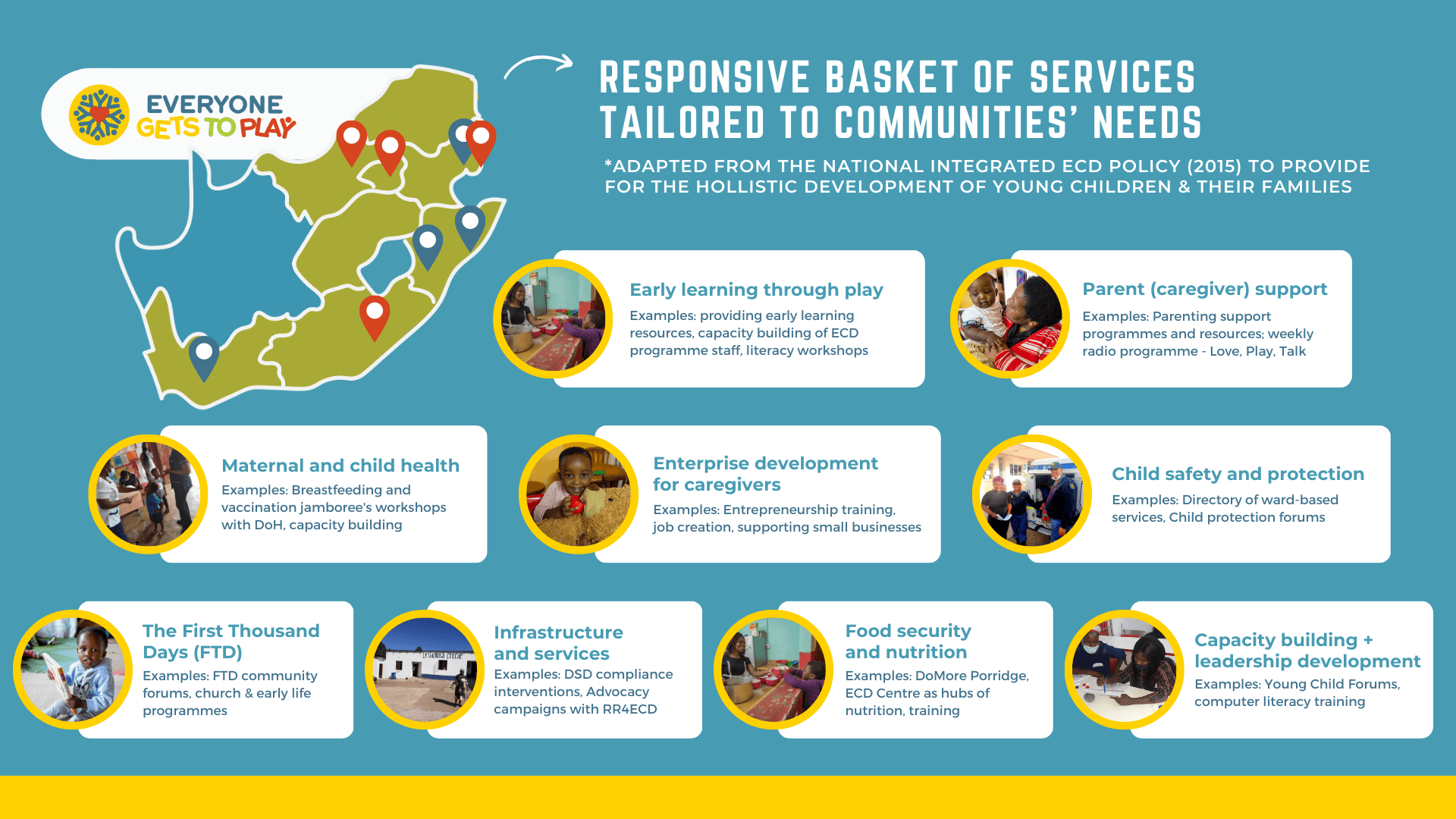 The Leave No Young Child Behind (LNYCB) initiative, which has been operational for six years in Nkomazi, Mpumalanga, is the EGTP models "proof of concept". In this community development initiative, partners from all sectors have rallied to mobilise resources, funding, skills, and expertise to pour into the basket of services tailored to meet the needs of children in Nkomazi. "In the time that the initiative has been operational, numerous partners have come on board to support it. This includes the establishment of a technical and steering committee with key Government stakeholders. This is proof that when partners come together, more is achieved. There is no competition among partners instead a collective effort to improve the lives of young children in the Nkomazi community," continues Mthembu-Dlamini. The results of a recent Early Learning Outcome Measure (ELOM) study in Nkomazi, showed that young children benefiting from the LNYCB initiative performed at a level associated with learners in Quintile 5 level (the best resourced schools), despite living in a resource-poor community. The study confirmed the positive impact of key ECD resources provided through the LNYCB initiative – including nutrition, trained teachers, toys, books, parental involvement through parenting programmes and government involvement.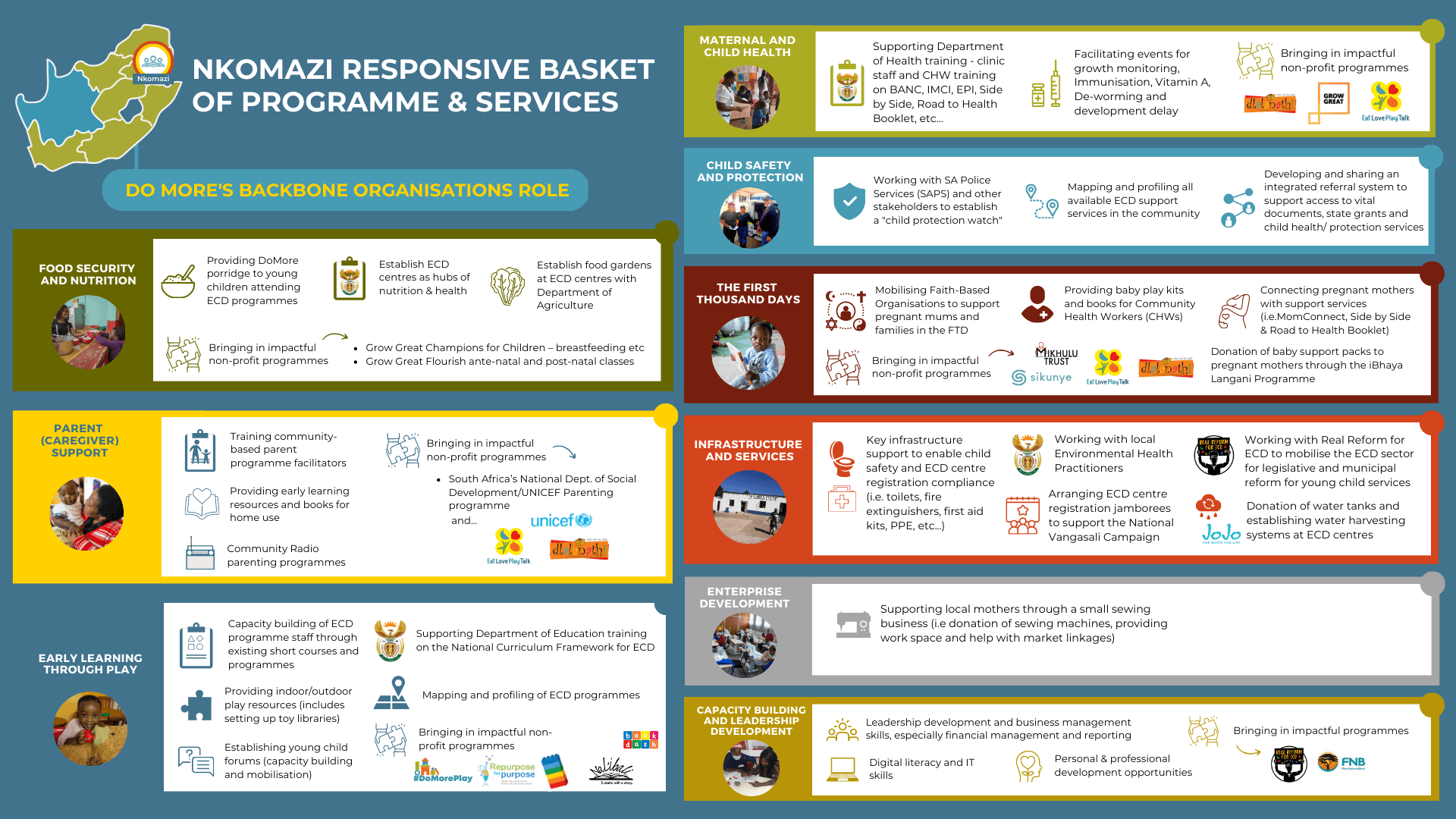 Due to the success of this collaborative approach in Nkomazi and the impact it has had on young children in wards 16 and 19, DMF and local stakeholders have scaled this model to reach six additional wards (12 villages) and 45 more ECD programmes (ECD Centres and playgroups) in Nkomazi, bringing the total footprint to 19 villages and 70 ECD programmes. The initiative is also being scaled to seven new communities across South Africa – including Worcester, uPhongolo, Hammarsdale, Rustenburg, Randfontein, Bushbuckridge and Molteno.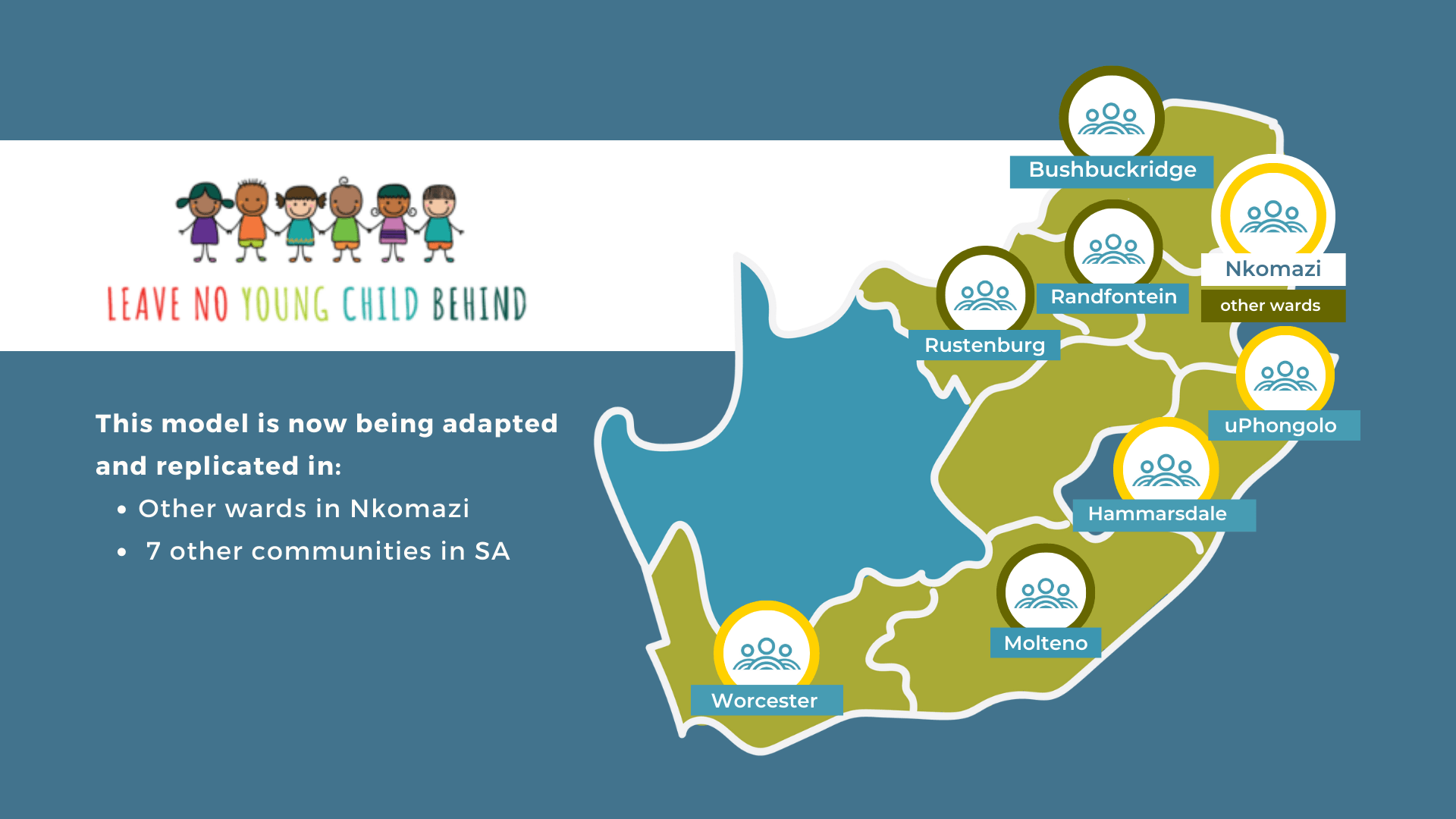 It is because of this collective impact model that:
Approximately 35,000 young children nationally receive DO MORE porridge and other foods from partners like SA Harvest monthly to support their nutritional development,
ECD centres are receiving donations of resources like fire extinguishers and fridges to enable compliance registration so that they can access government subsidies for greater support,
ECD centres receive free educational games and toys as well as various capacity building/ training opportunities to aid children's cognitive development and stimulation,
A number of primary caregivers of the children in the participating wards have completed various all expenses paid entrepreneurship development programmes to start and/or scale their businesses to address rising poverty levels in these communities,
Workshops for ECD centres with partners like Real Reform for ECD (RR4ECD) for ECD centres leaders to lobby for better conditions for ECD centres.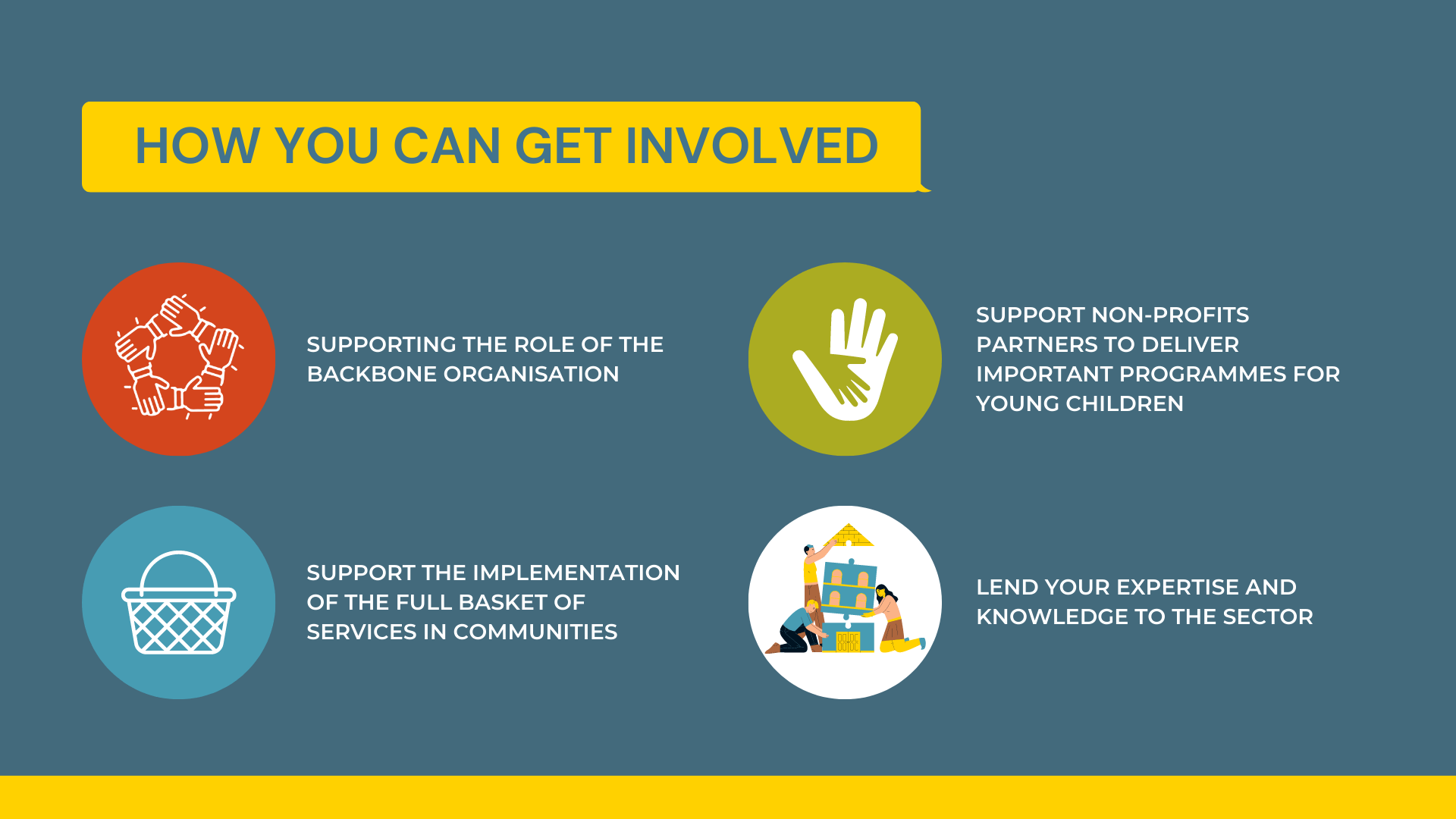 As South African citizens, it is our duty to contribute towards co-creating a brighter future for young children. It is for this reason that DMF invites businesses to the playground to partner with us on this model to implement real change for young children- bringing together purpose and profits. The success stories mentioned above show that children can thrive regardless of where they are located, provided they have the necessary resources and support. With the right investment in the right places, we can give ALL children the chance to thrive.