PRESS RELEASE: #DoMorePlay Worcester
PRESS RELEASE: #DoMorePlay Worcester
---
#000000
New DO MORE FOUNDATION partnership is a building block for better tomorrows – for young children and youth in SA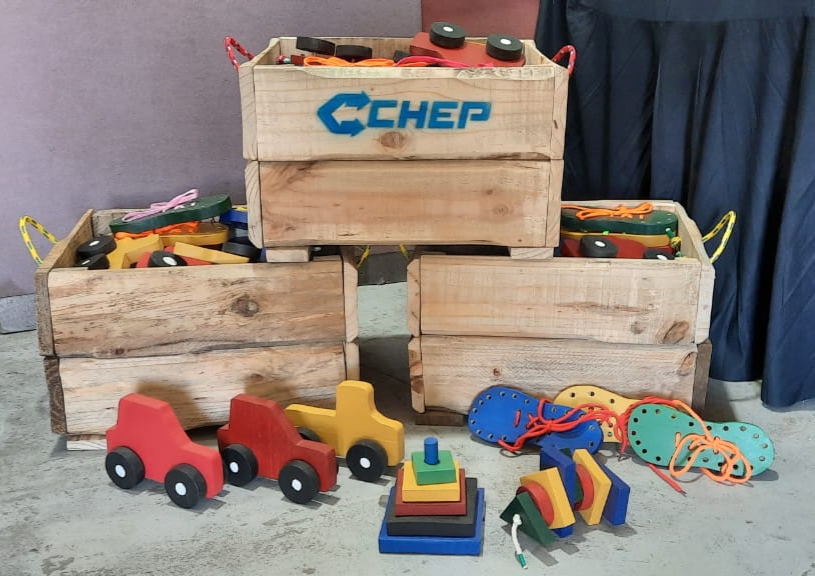 Durban, 11 June 2021: South Africa's young people may have little to celebrate this Youth Day amidst record youth unemployment and educational challenges worsened by COVID-19, but a creative DO MORE FOUNDATION initiative is about to change things for some youngsters in resource-poor communities.
Focused on 'creating better tomorrows' for young children, the DO MORE FOUNDATION has partnered with CHEP and the Breede Valley Association for Persons with Disabilities (APD) in Worcester to set up a unique #DoMorePlay Toy Programme that not only supports education but empowers youth and promotes upcycling.
Young children learn best through play, but toys are in short supply at most Early Childhood Development (ECD) centres in South Africa. Through the #DoMorePlay Toy Programme, a special group of 20 young people with intellectual disabilities have been trained to create high-quality, durable and affordable wooden toys for ECD centres, using timber pallet off-cuts donated by CHEP.
The toys have been selected by an ECD expert to develop key cognitive skills, and include items such as geometric blocks, a stacking pyramid, shapes on a rope and a threading/lacing apparatus. They are packed into sturdy wooden kits (also upcycled) that can be used in an ECD centre for various group and individual activities. So far the group of woodworkers – aptly called Worcester Youth-ability – has produced 12 such kits, all sponsored by FNB Business, and is eager to produce more. To enable more ECD centres to receive kits of their own, the DO MORE FOUNDATION is appealing to other organisations or individuals to consider sponsoring kits at R1 250 each.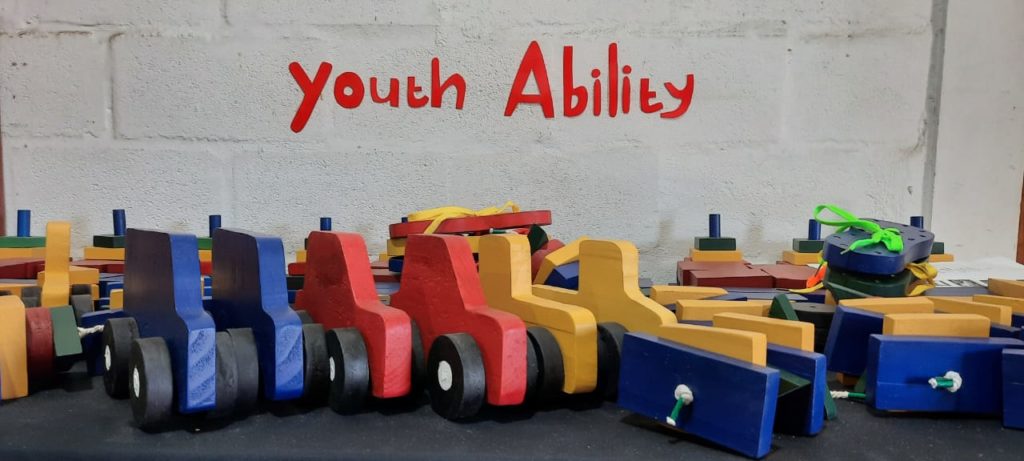 "This is truly a programme that can change lives and futures. Not only does it give vulnerable young children an opportunity to learn through play, but it gives marginalised youth a chance to generate an income and turn 'waste' into lasting value. These differently-abled youth have minimal support systems and benefit directly from the sales of their products," said DO MORE FOUNDATION Partnership Manager Iris Naidoo.
Through training offered by the Breede Valley APD and the DO MORE FOUNDATION, the Youth-ability team has been taught a range of woodwork, needlework and painting skills in order to design, manufacture, finish, package and market wooden educational toys. According to the APD's Louine Griessel, "We were stunned at how quickly these differently-abled youth learned new skills, and loved how eager they were. To see the youth's daily development in confidence and pride has been a great opportunity and privilege."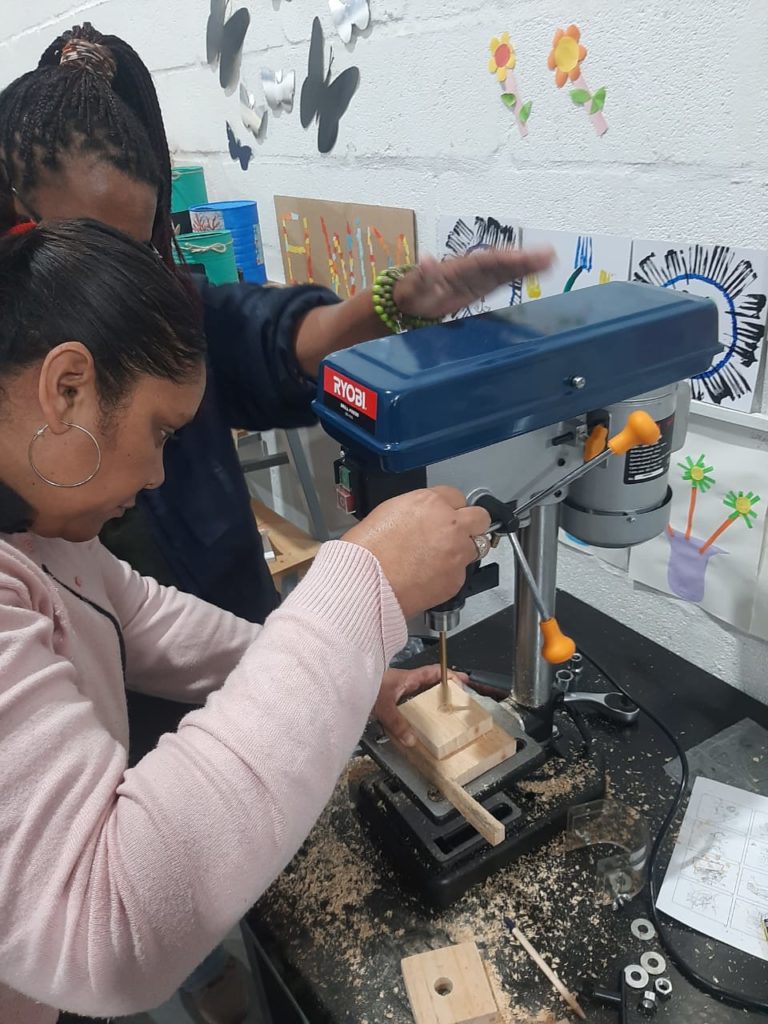 Besides the #DoMorePlay Toy Programme, the DO MORE FOUNDATION has also spearheaded the co-creation of a vision for Worcester as "a place where young children flourish", and in so doing has set up a Young Child Forum in partnership with local government, NGOs and the ECD community. The forum aims to mobilise multiple stakeholders to co-create an environment conducive to healthy early childhood development.
"As the DO MORE FOUNDATION we are passionate about #DoingMore for young children and to support youth, and the need for both is huge in the Worcester area. By collaborating with our existing partners we have been able to create a rather unique solution which literally provides the building blocks to change the narrative for some of Worcester's most marginalised youth, while enhancing early learning and stimulation for young children in and beyond the area. Together we can #DoMore to create better tomorrows," concluded Naidoo.
The kits are being handed over at the official public launch of the #DoMorePlay Toy Programme on Friday, 11 June at Bollieland Creche, 28 Napier Street, Worcester.
For more information on the programme or to support it via a donation or purchase, please contact:
Iris Naidoo
Partnerships Manager: DO MORE FOUNDATION
Iris.naidoo@domore.org.za Tel: +27 (82) 373 2299