PRINCIPALS NEED TO BE AT THE HELM OF EARLY CHILDHOOD DEVELOPMENT DURING THE DEPARTMENTAL MIGRATION
Principals need to be at the helm of Early Childhood Development during the Departmental Migration
---
#000000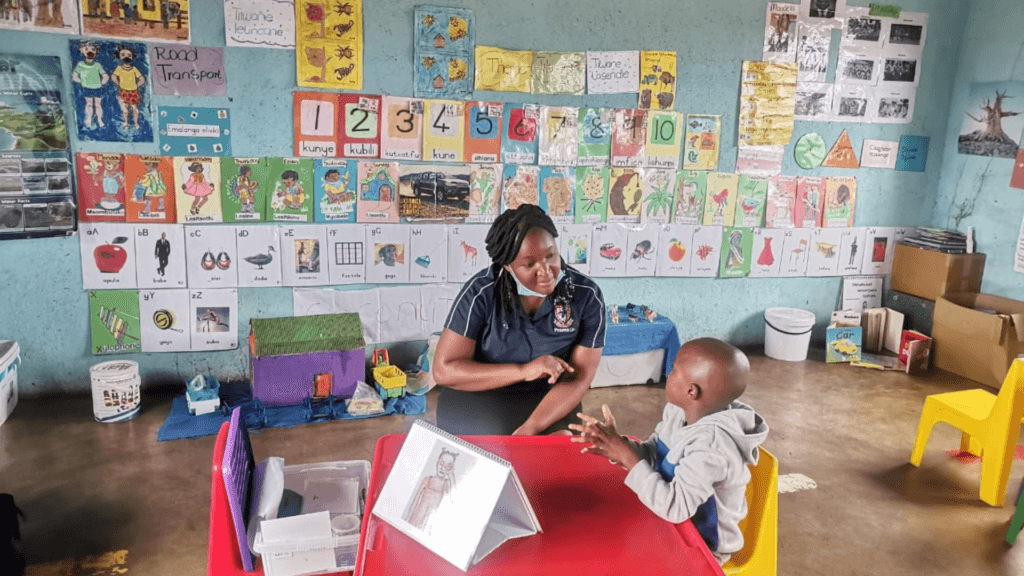 Principals are crucial resources as the transition from The Department of Social Development (DSD) to The Department of Basic Education (DBE) takes place. The Early Childhood Development (ECD) Function shift that occurred in April this year could have been viewed as a potential threat, however, the transition can be a window of opportunity, as Dr. Ronaasen, National Programmes Lead at the DO MORE FOUNDATION extrapolates on the learnings of her recently completed Ph.D. thesis study at Stellenbosch University.
"Research has shown that leadership is critical for any business to thrive, and ECD centres which are in fact social enterprises are no different. If principals and managers are left out or deprioritised by legislation at any level, the ECD sector could be in deep water without sound steering and collaborative efforts by all on board the ECD ship." says Dr Ronaasen.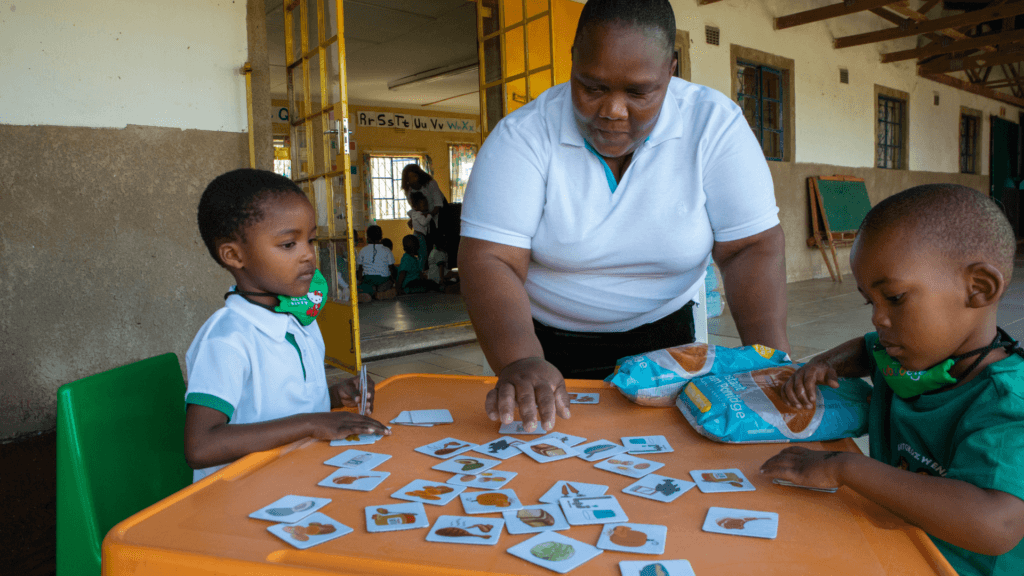 The National Integrated ECD Policy (2015) is built on several principles which promote collaboration and are particularly relevant during this departmental migration. Evidence from Dr. Ronaasen's research supports the following findings:
The multisectoral migration creates a potential threat, whereby responsibilities may remain vague or shifted between departments without action. However, the window of opportunity is far greater for the ECD workforce and those supervising centres that require management competencies such as core values, skills, functions, and tasks regardless of which department governs the sector.

Managing and monitoring ECD programmes requires an integrated and interdisciplinary approach that focuses on child protection and stimulation. Collaboration across various departments in the sector necessitate a unique pool of knowledge, which should action collaboration and financial investment.

ECD centres are generally governed by the school principal and supervised by the local municipal authorities. Navigating the dynamic of being a community leader is part of the principal's role. It was found that the multi-faceted role of a principal can be complicated to navigate and often leads to fatigue and burnout if not managed well.
"…principals should hold a certain emotional intelligence because they need to be assume different roles to different people and that on its own, is quite complex." Mentioned an ECD Manager.
Although South Africa's ECD sector has made strides toward a solid literature foundation of indigenous knowledge, little preservation of the management lessons learned during the past decade has occurred in South Africa. In the field of early childhood education, social workers have made a particularly valuable contribution. By reflecting on these practical lessons, it could be possible to preserve the institutional memory of social work managers and ECD principals.

The process of reflection encourages lesson sharing around the practicality of "how" to best supervise ECD principals and, similarly, "how" ECD principals effectively manage their schools. This is usually a leader-led process, that encourages managers to share knowledge and promote inter-organisational learning between the DSD and the DoBE.

The ECD Policy deems training of the workforce necessary. Ronaasen's research also founds that principal management training is a necessary avenue for business sustainability. "Without the appropriate funding for the development of ECD centre principals' management, those who are primarily responsible will be forgotten."
"The hardest part of the research process was discovering the challenges, heartache, and discrepancies that plague the everyday lives and business practices of these principals who are leading their centre. I had many moments of clarity while researching, collecting data, and engaging with this topic to realise that these women are using what they have to do the best they can in the face of so many challenges" shared Ronaasen.
NGOs in South Africa are vulnerable to the ebbs and flows of South Africa's governance, leadership, and economic tides. Establishing management competencies for ECD principals is part of the growth potential and strength for ECD principals in the future.
Dr. Ronaasens' research will ensure that the progress made over the past decade will not be lost and that principals remain strongly advocated for at the helm of their centres and the ECD sector.
For specific queries and communications, contact:
Jessica Ronaasen | National programmes Lead (author of the article) | jessicabaker3@gmail.com
OR Cara Goschen | Communications Manager | Cara.Goschen@domore.org.za